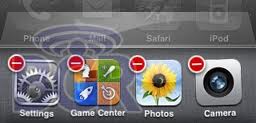 OK, if you are anything like me, you probably have never read nor have any idea where your iPhone 4 instructions are (come on, I'm a guy, enough said), but one thing that has frustrated me to death was how to close background applications on the iPhone 4, sucking the little battery life out of the device.
So, allow me to spare you the potential loss of speed and battery life your iPhone 4 may suffer in the future from tons of open apps.
In order to have the best performance on your iPhone 4, make sure to close the apps you don't need in the background. To do this, simply follow these instructions:
1. Double tap your home button. When you double tap the home button your multitask view will appear.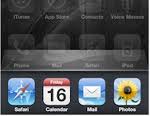 2. Tap and hold the app icon you want to close, just as you would on the home screen to rearrange icons or delete an app.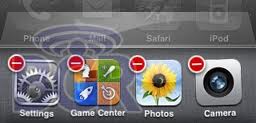 3. Hold the app icon until a red "-" button appears in the left-hand corner of the icon.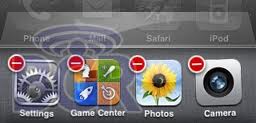 4. To close the app, tap on the red button in the corner of the app you want to close. What I do as well is to close ALL of the apps I am not using. You will find that nearly every app you have ever opened will be open at this point (ah, no wonder your battery runs out so quickly huh?).
Now those battery sucking, memory and speed eating apps will actually be closed on your iPhone 4 (yea!).
Hope this helps, let me know by leaving a comment below if it did!